When Real Life and Fiction Collide
Book 3 of my nature wizard series, Running into Fire, came out today as an eBook, paperback, and in Kindle Unlimited. That, in and of itself, is a huge deal to me, but the book's launch came with a strange coincidence. Although the plot focuses on Oregon's fall fire season, I wrote this story in the spring when Oregon is overcast and wet. I chose a location for a forest fire not thinking much of it, but three days ago, an actual real forest fire started where I wrote one in the book.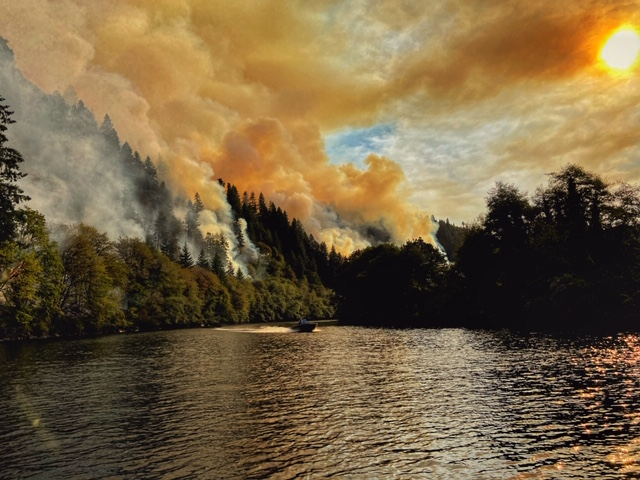 Luckily, as of this writing, there's been no homes or lives lost, and a barrier has been placed around the entire blaze. However, things can change from moment to moment, and our community only reached this point through the hard work of some brave heroes. So here's to all the firefighters, both in Oregon and across the globe, who are battling fires during the summer season. I appreciate all they do.
-DM Fike